Letton Hall Trust
Letton Hall Trust
Letton Hall was purchased in the late 70's by Peter Carroll for use as a Christian Conference Centre and was established as a charity in 1980.
The Letton Hall Trust now owns and manages the property and ministry of Letton Hall. Our Trustees come from various walks of life and serve voluntarily to oversee the direction and values of the trust.
Team
Team
Letton Hall is managed by the resident Centre Manager, Jon, supported by an excellent staff team who take care of the facilities and ensure that they are always ready and prepared for guests. We have a regular group of dedicated volunteers who keep the gardens and grounds looking good all year round.
Operations & Events Manager
Gill
Housekeeping Team
Catherine, Emma, Josiah
Maintenance Team
Michael, David, Josiah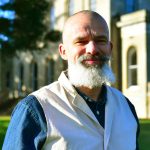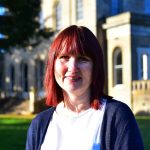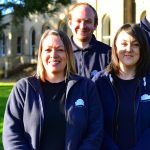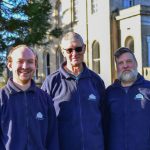 History
History
Built between 1783 and 1789, Letton Hall was once the home of the Gurdon family and was the first domestic commission of the famous architect Sir John Soane.
It's Georgian splendour makes it a significant landmark in the Mid-Norfolk Countryside.
Sir John Soane built only eighteen complete country houses, mainly between the years of 1780-1800, so each house reveals something to us of how his distinctive style developed. Although he also re-modelled several other grand houses and went on to become the architect for the Bank of England, Letton Hall marks a relatively modest early season in Soane's extraordinary career.
A large villa, rather than a vast stately home, Letton Hall was the family home of Brampton Gurdon Dillingham and his descendants. The house was designed in 1783 in Soane's typical manner, involving lengthy discussions with the owner to establish the final plans. It was completed over the next few years once Soane had convinced Dillingham to demolish, rather than alter, the existing Old Hall which he had inherited that year.
Over the next 130 years, five generations of the Gurdon family lived at Letton Hall including Robert Thornagh Gurdon who inherited the estate in 1881. Soon after this, he commissioned the Norfolk Architect Edward Boardman for an extensive phase of building and development, including a remodelling of the gardens. Much of this work survives, notably the Clock Tower in the Stables and the Summerhouse at the heart of the remodelled garden. Visitors can still see the initials RTG on the weather vane of the Clock Tower and the wall of the Summerhouse.
Robert Thornagh Gurdon was a successful man in many areas of his life. He was appointed as the first Chairman of Norfolk County Council and created First Baron Cranworth in 1899. His son Bertram Francis Gurdon inherited the estate at the age of 25 and conducted further alterations including the extension of the library to create a billiard room! He lived with his family at Letton Hall for a little more than ten years before putting the property and estate up for auction and moving to his estates near Woodbridge, Suffolk, thus ending the ownership of the Gurdons.
In 1914 Mr Arthur Gordon, a 37 year old Scottish bachelor, purchased the Hall, although he was not there often until after the First World War. He too made improvements, mainly in the area of heating and water supply – a task we continue today – but also in the grounds and the running of the estate. Gordon married a 30 year old French woman, Marie Josephine Webber, in 1937 and they lived for a while at The Hall until the impact of the Second World War grew and The Hall was requisitioned by the army. The Gordons moved out to Red House, Southburgh and, when they no longer wished to return to Letton Hall, it was once more put up for sale.
George Eglington (as he was known) bought the estate in 1944 and, though it was in a poor state then, developed it over 30 years into a very successful agricultural venture noted for breeding Welsh Pigs and Polled Friesian Cattle. SS Eglington Ltd. still farm the remainder of the estate, but after George Eglington's death the family vacated the hall and it was once more sold.
In 1979 Peter Carroll bought Letton Hall and the surrounding ten acres of gardens and woodland with the intention of creating a conference and activity centre and moved in with his wife Mary and their family. They established a Charitable Trust and a new phase of The Letton Hall story was begun. Sadly Mary died just six months after their arrival at Letton a tragedy that could have stopped the fledgling work in its tracks. However, with a great deal of support from friends, supporters and Trustees Peter continued to develop The Hall and Stables as venues for Christian groups, schools and others to come away. He married Kay two years later and they, together with a growing family, lived and worked at Letton Hall for many years assisted by an excellent team of Trustees and many different volunteers and members of staff.
In 2008 the Letton Hall Trust purchased the Hall and continue to run the conference centre, which sees thousands of people, young and old, visit Letton for times of encouragement, rest, fellowship and spiritual refreshment.
This page offers just a brief overview of the history of Letton Hall. For a much more comprehensive history, we recommend Peter Carroll's fascinating book 'Lives and Loves of Letton Hall' is available from Letton Hall, contact us to order a copy (£5.00 + p&p).
Work with us
CURRENT VACANCIES
We are not currently hiring
Latest News
Our News and Events page is a great way of staying in touch with Letton Hall.
Follow Us!
Follow our social media channels for an insight into day to day life at Letton Hall!